Anaphylaxis risk minimisation strategies

Anaphylaxis risk minimisation strategies CEC360.19 KB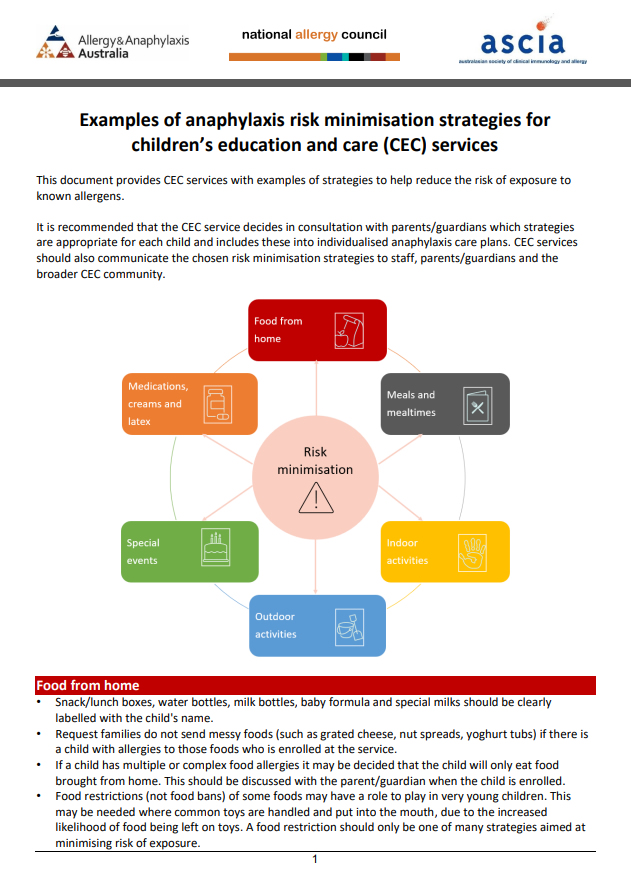 This document provides CEC services with examples of strategies to help reduce the risk of exposure to known allergens.
It is recommended that the CEC service decides in consultation with parents/guardians which strategies are appropriate for each child and includes these into individualised anaphylaxis care plans. CEC services should also communicate the chosen risk minimisation strategies to staff, parents/guardians and the broader CEC community.
Content updated October 2022.